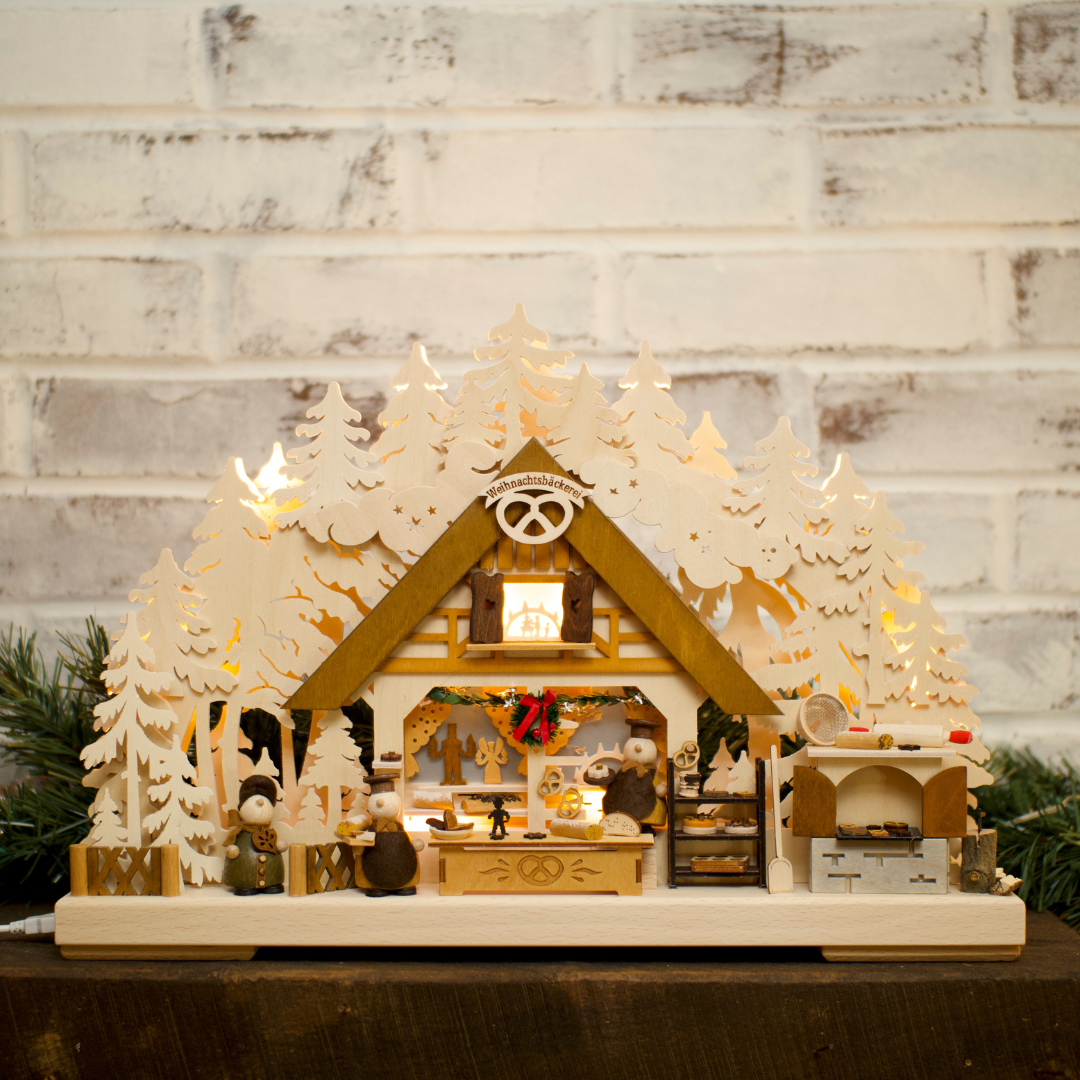 Lighted Arches (Schwibbogan)
Did you know....

Originally, the Schwibbogan was lit with regular candles. The arches were placed on window sills to help light the way back home for miners on dark winter nights in the Erzgebirge mountains in Germany. Over generations they became a mainstay in homes throughout advent and Christmas and have now become world famous.

Things to keep in mind:

Our lighted arches contain LED lights (cool to the touch) and Australian power supplies.

Did you know?
Our handcrafted range is in high demand.
Each year we open up our store early for pre-orders. This is because many of our items are crafted in small numbers and sell out fast!